Here is a recent project we just finished.
It is the Sky Mall, and it came out exactly as designed.
We did the steel structure as well as the interior finishes
To include the stone, sheetrock and texture….
And note the exterior burnished block which created  some nice exterior finishes…
Concrete Work for SkyMall
We also did all of the concrete work for this project as well.
On this Sky mall project, we did the complete foundation and flatwork from start to finish.
We also completed all the steps work, the curb and gutter , the sidewalks and the parking lot.
The parking lot was a particular challenge…
With the impending winter coming and all the pitches and elevation changes for proper drainage….
Best of all, the entire concrete project was completed  in under 3 weeks.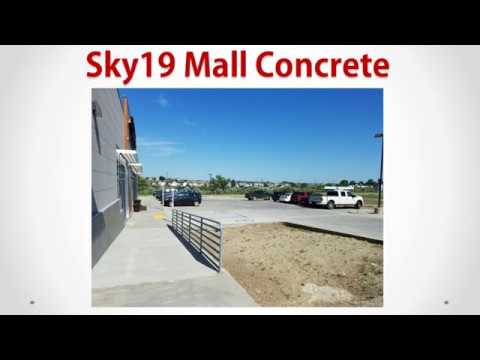 Commercial Construction Experts
At CatsPaw, we can handle any commercial project you may have.
And we are the "go to" guys when it comes to concrete work as well.
Why not give us a call today, and let us help you with your next commercial project?
Just contact us by hitting the link below